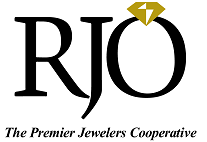 VRB Internet Solutions is a proud member of the Retail Jewelers Organization.
VRB specializes in designing and maintaining websites, especially for retail jewelers and jewelry manufacturers. We have designed and manage sites for several well-known RJO retailers and vendors.
Useful Links:

Unfortunately, web designers come and go, leaving jewelers stranded with inoperable sites, old designs and nobody knows how to get started, We're always happy to give members advice on how to get started fixing those problem sites – or we'll do it for them. VRB started in 1999 and we maintain hundreds of sites – including our very first client's. We're here for the long term.
Also, in concert with our partners, VRB provides all website design and management for the RJO-JewelConnect.com system. This is a six-year project which has benefited retailers, vendors and the RJO with over 7-million pages of marketing products and services across the US.
For the RJO membership, we provide these main services
Retailers: We provide full service web design as well as maintenance or correction of existing sites. Too many businesses are without any way to maintain their site, don't know about their domain, are not mobile and have no way to get their digital presence right. For RJO members, we can do everything from a simple fix to an entire project (we usually avoid other designers sites but the need in RJO is such that we'll go above and beyond to fix your problems and get you in control of your site).
Group: We provide several advanced system for the RJO including JewelConnect and RJO Custom Hatch. We are actively engaged in creating systems which draw buyers away from the Internet and put them in stores. This is our main niche in the jewelry sector and makes us pretty unique – an Internet company fighting e-commerce.
Vendors: We specialize in inventory systems, B2B order systems, memo-order and specialty communication systems. We have built several systems for jewelry, loose stones and can assist with any level of website presence. We currently provide systems for several RJO vendors.
Ask Us Anything About Your Website!

We see it all the time. People say "I don't understand all this" and "I don't know what was done before" and even "I don't know who my site is with". If this is you, believe us, you're not alone! You are jewelers, we are web experts – so let us help you get back on-track with your site regardless of whether we're your provider or not. A call or email is free and we don't bill you unless you authorize it.
Basically, VRB provides a simple, easy way to get online with JewelConnect, A completely custom design house, maintenance on your existing site and everything in-between.