VRB has designed and published real estate websites since 2003. Andrew Boundy, VRB's strategic designer and owner, was a licensed real estate agent and knows the industry well from the marketing perspective as well as the do's and don'ts of proper agent marketing to Provincial-REA/REBBA specs.
Are you a real estate developer or builder? Click the link.
In 2007, VRB published free2list.ca which grew to a network comprising dozens of webstes and now apps like  www.maplistings.ca and www.findlistings.ca. Today, VRB owns the network and has added to it with sites like www.homebuyeralert.ca, www.recentlysold.ca and the all-new agent resource at www.iListIt.ca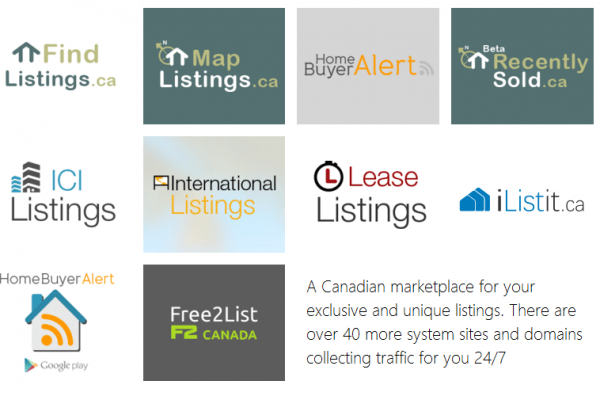 We can take an idea or opportunity in the real estate field, develop it for you and demonstrate value in multiple areas – all whilst keeping the project to your budget. We use the latest technology and programming including HTML5, mobile responsive design and more.
We design and maintain sites for several well-known real estate providers – although we tend not to share our client-base. If you would like references, please contact us.
Our services are extensive but to best get an idea of some possibilities, see: www.iListIt.ca or email us now at sales@vrb.ca